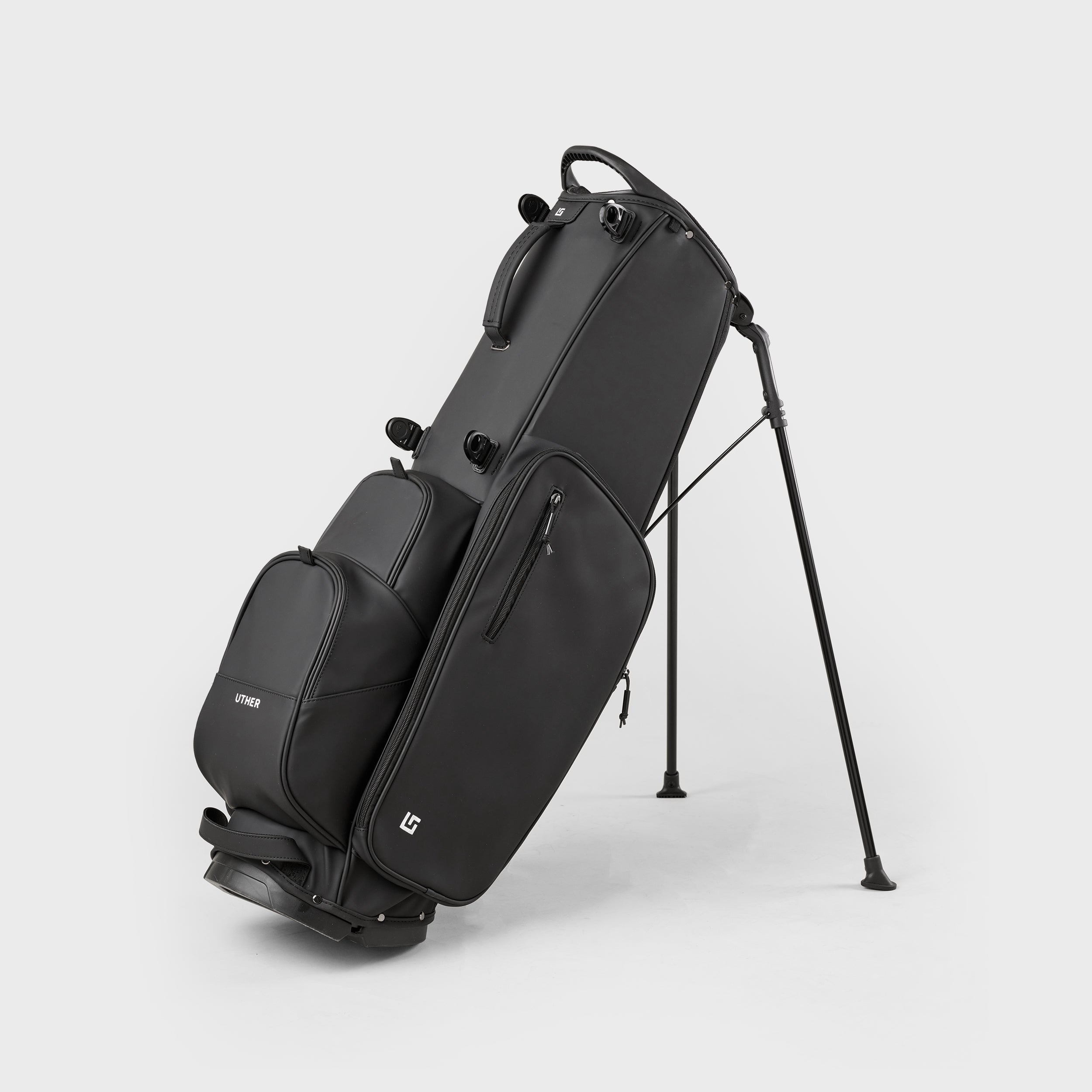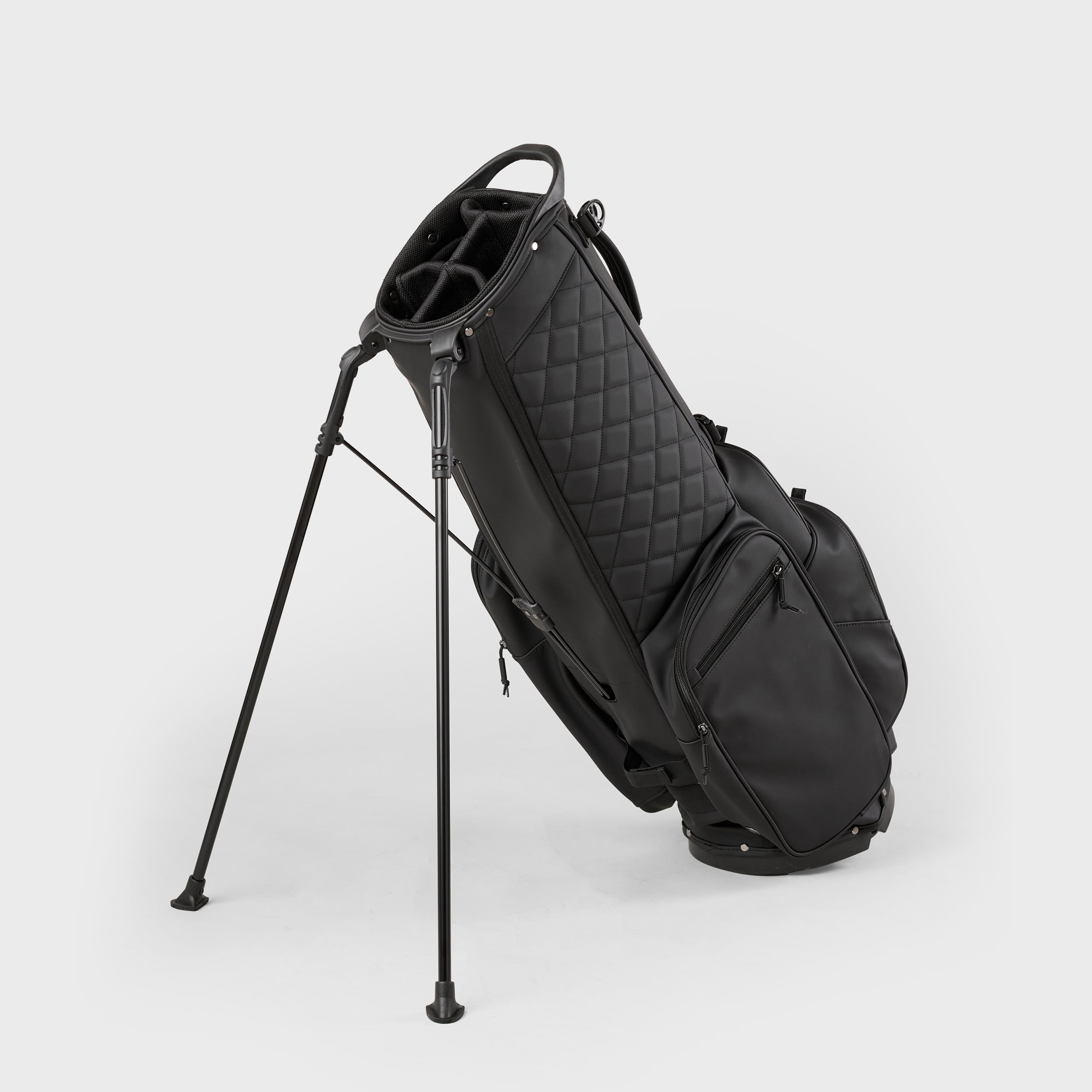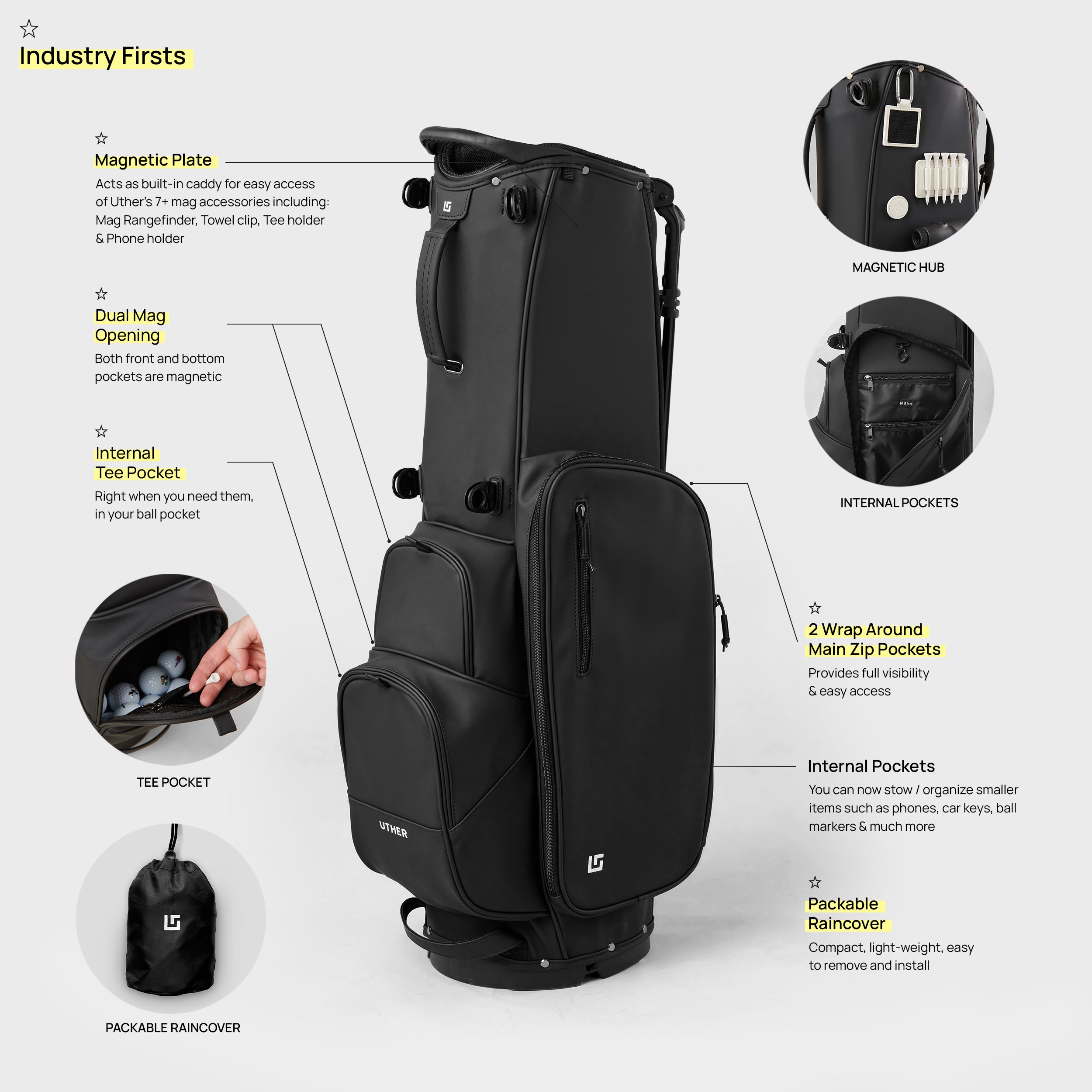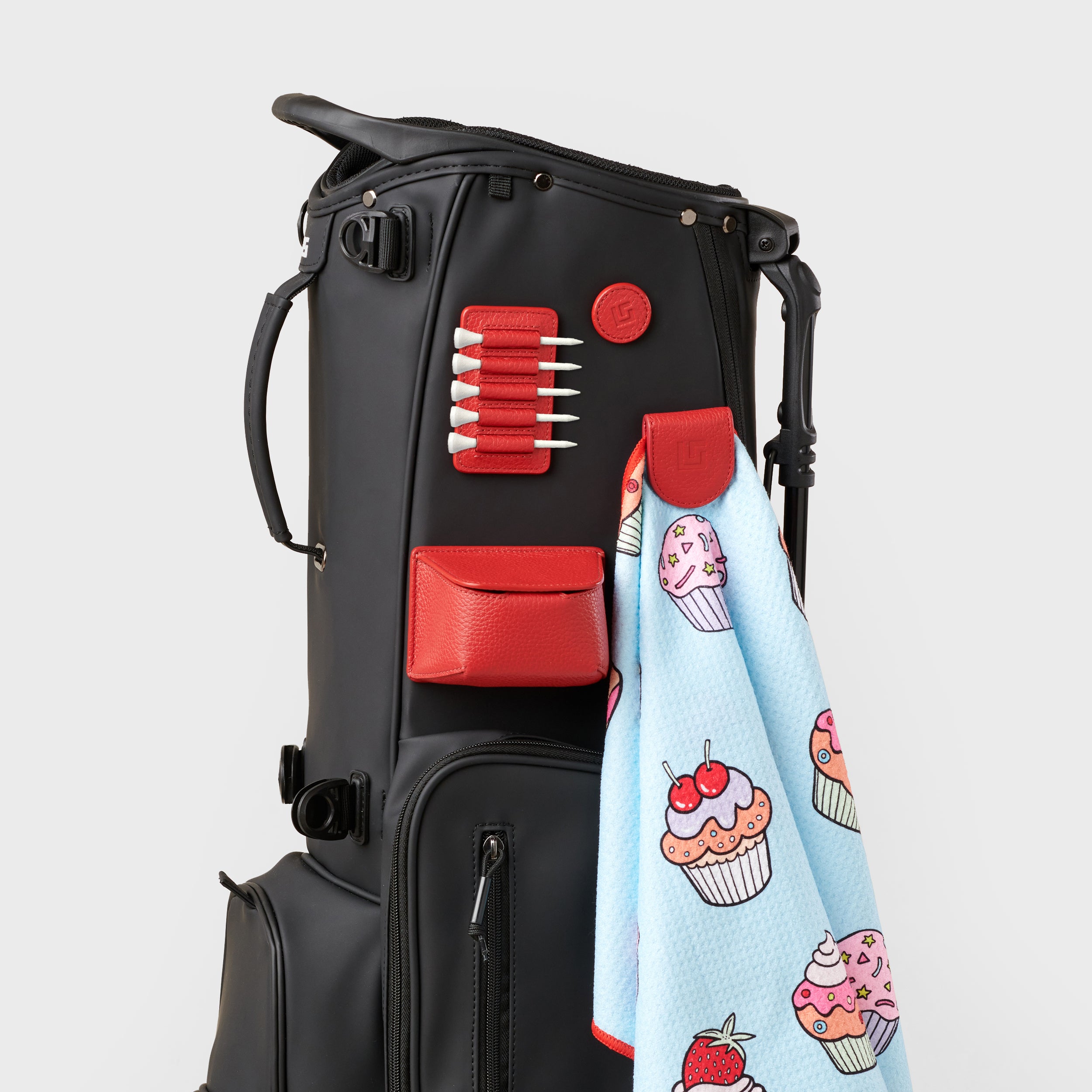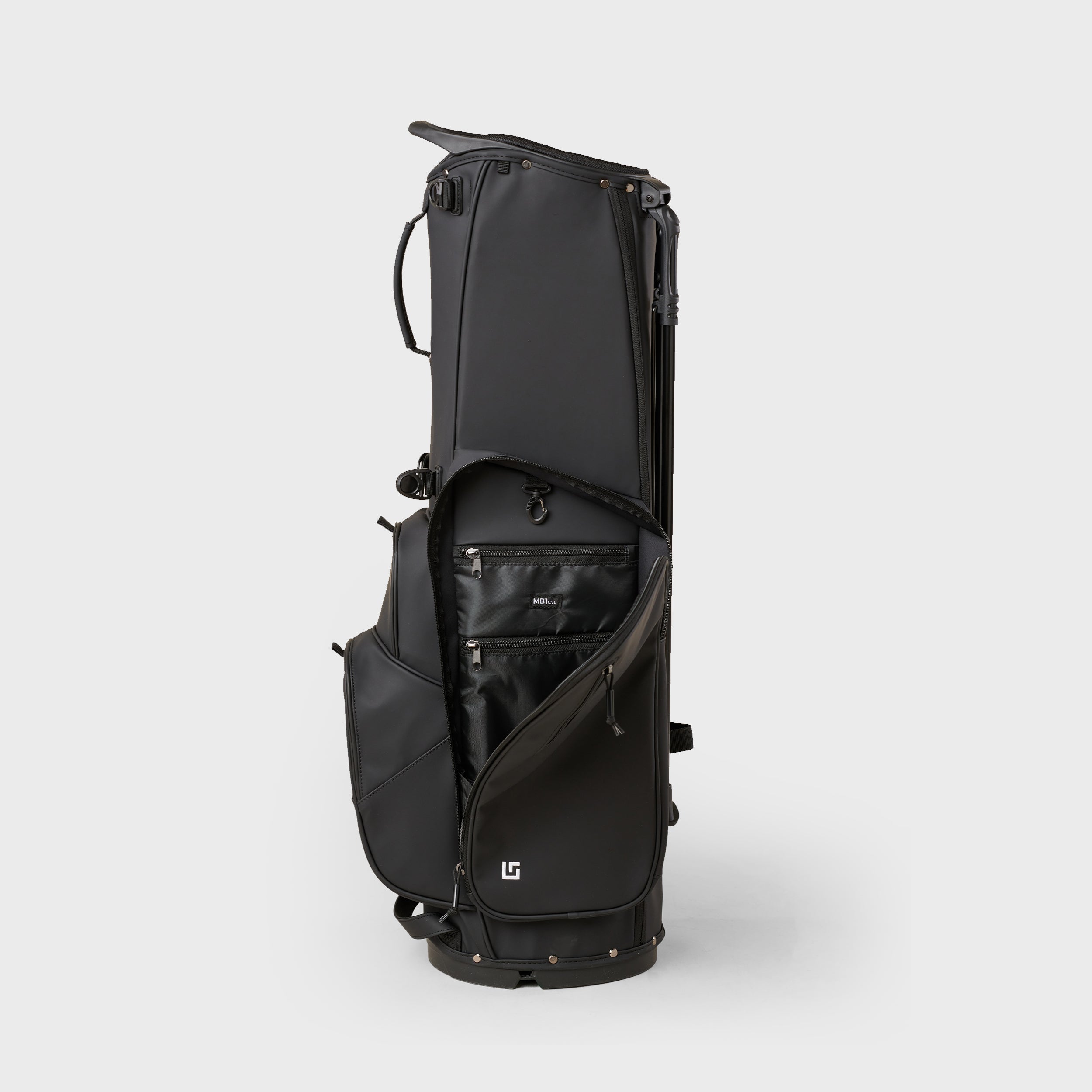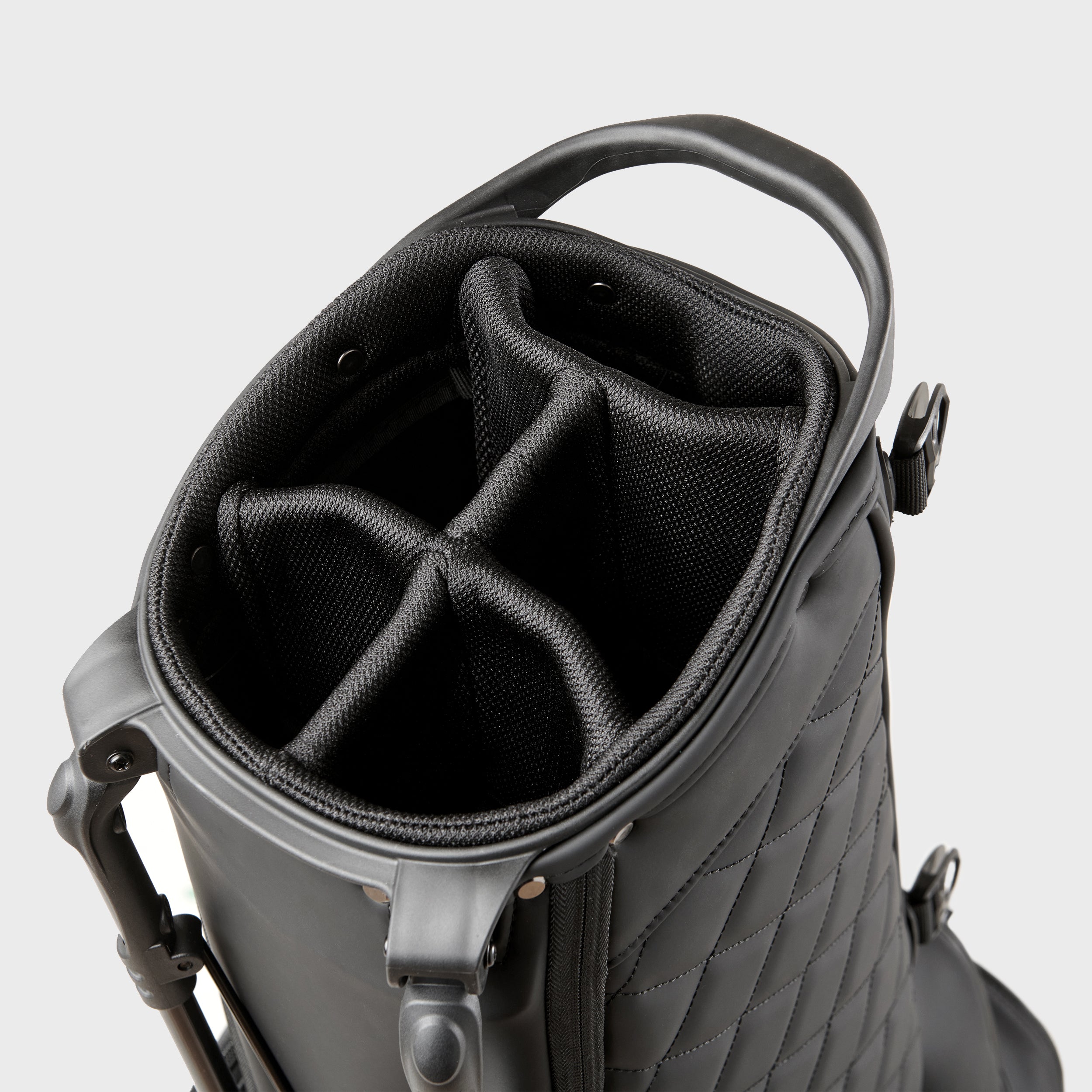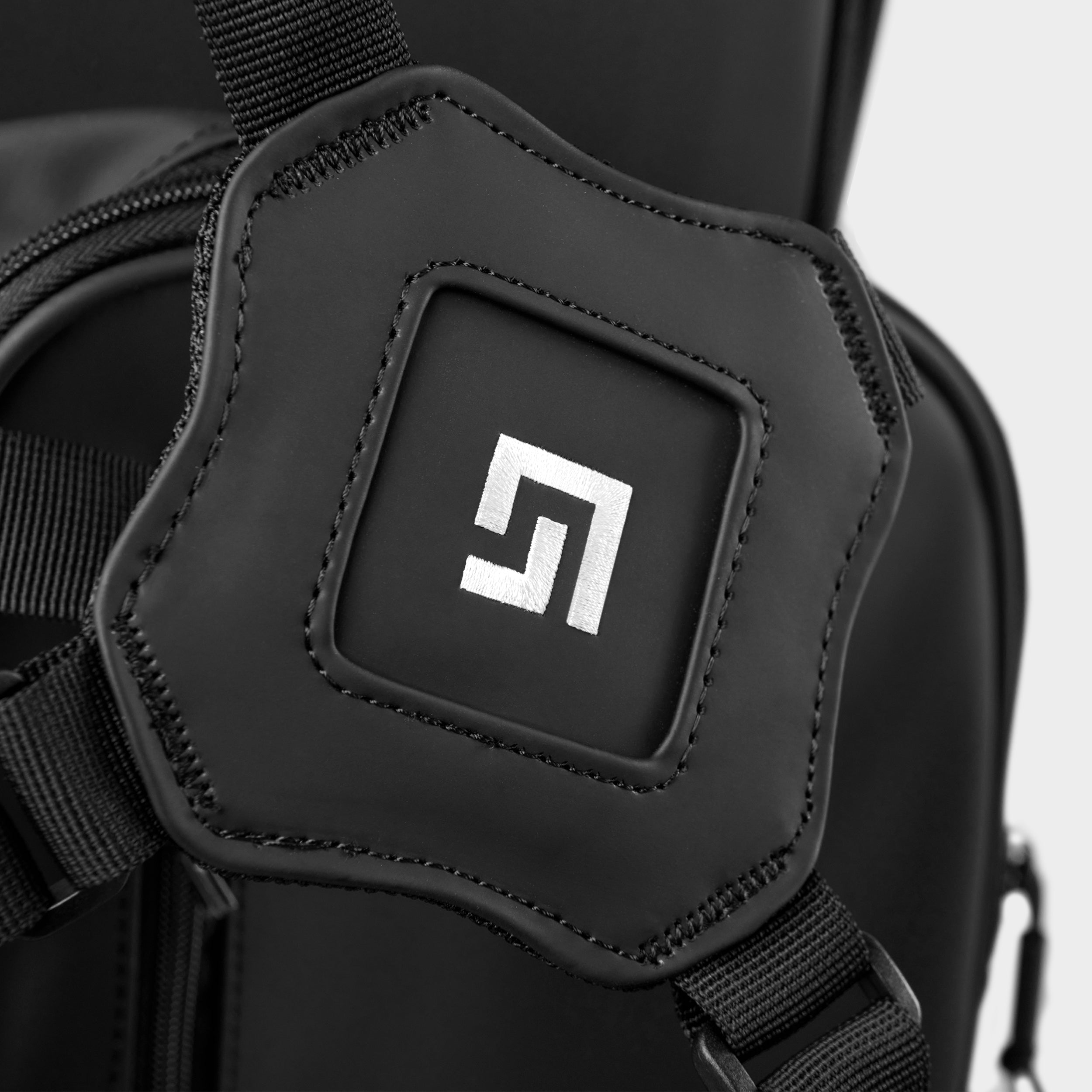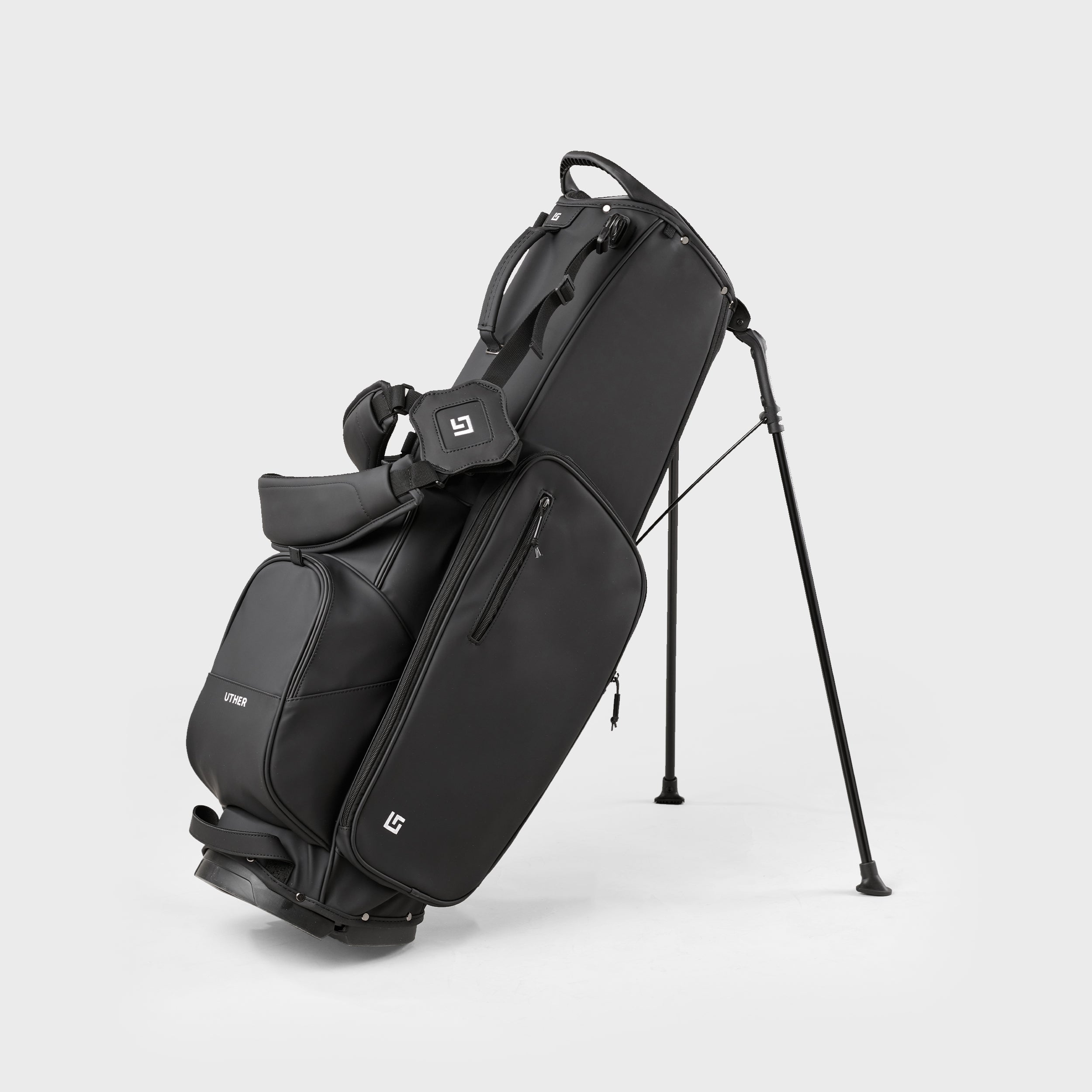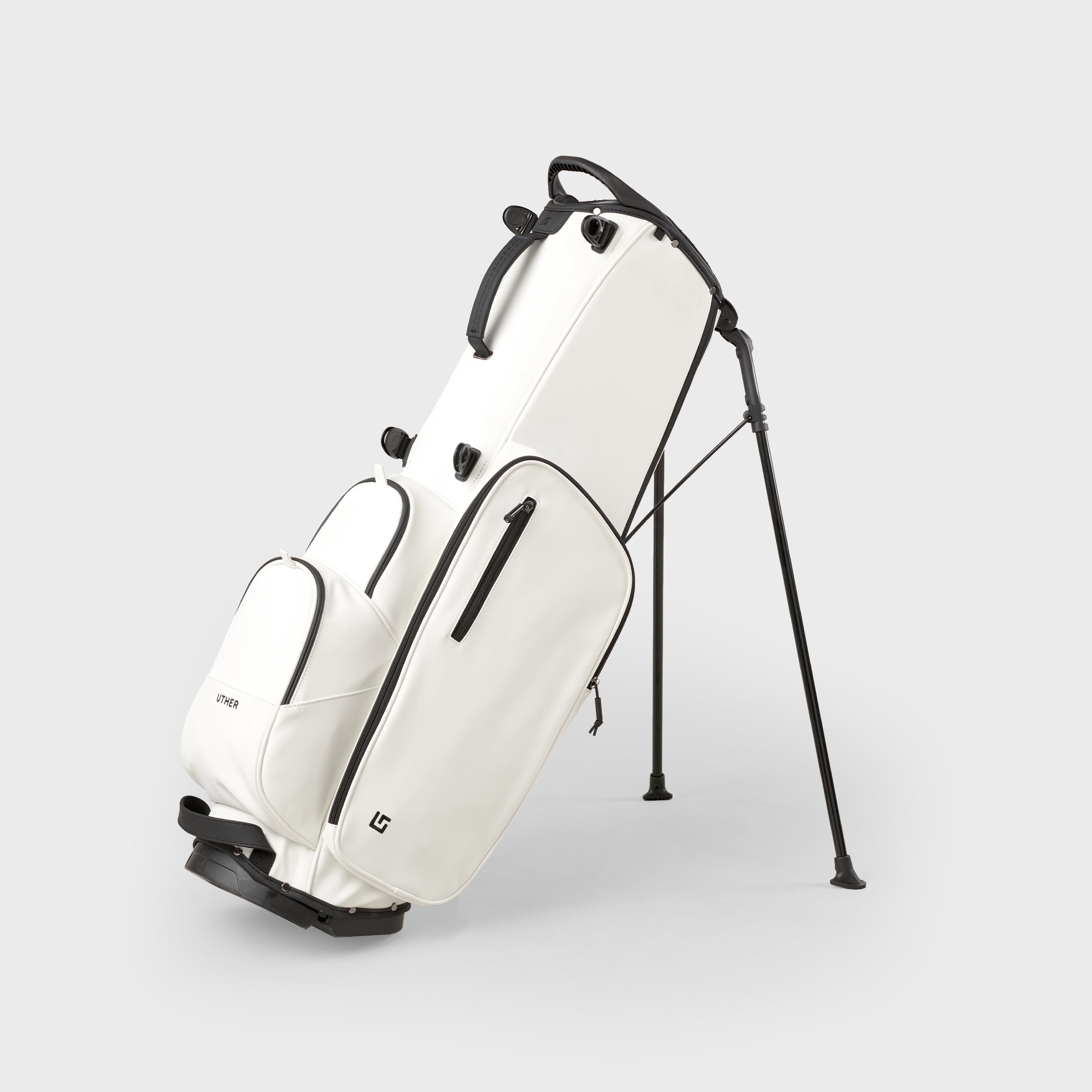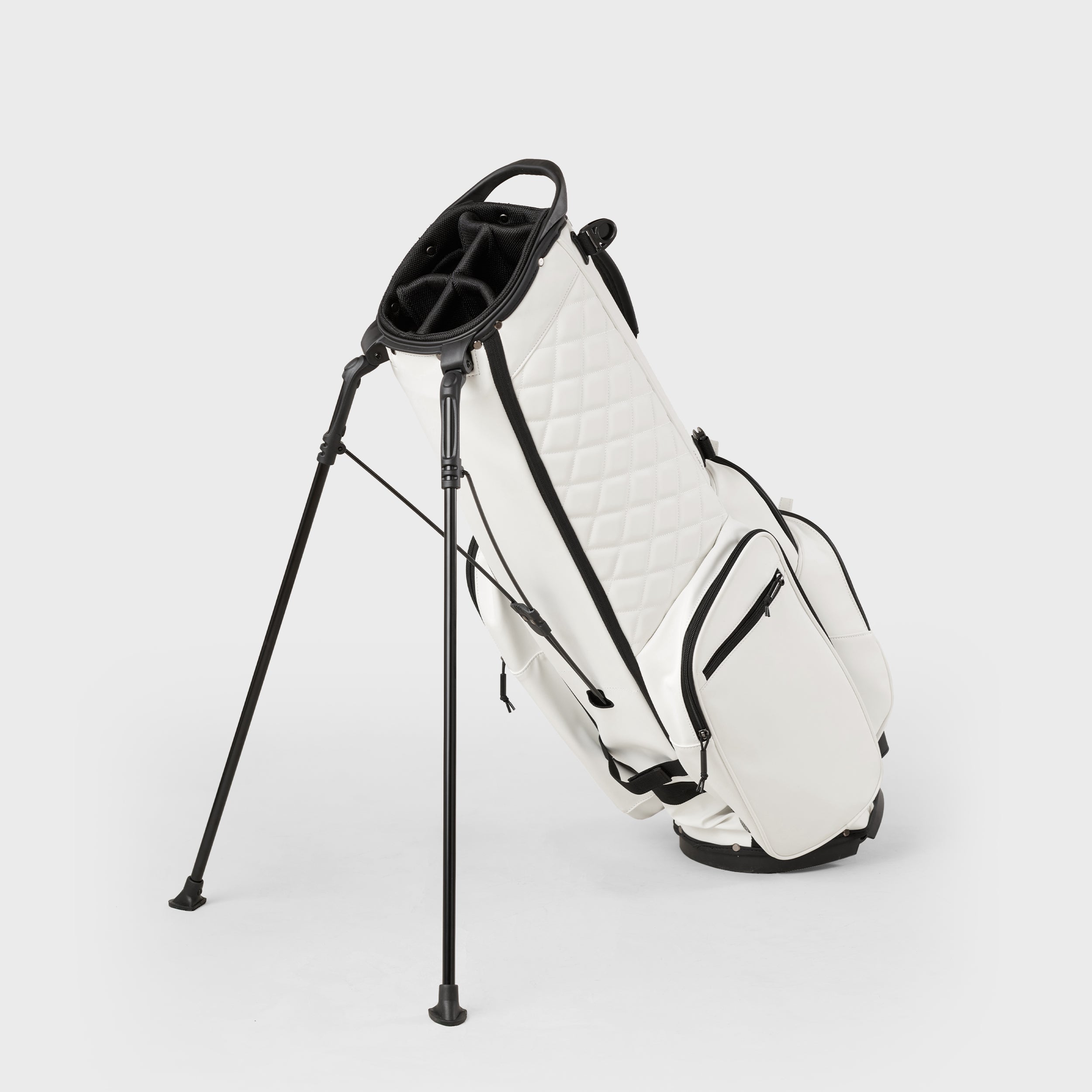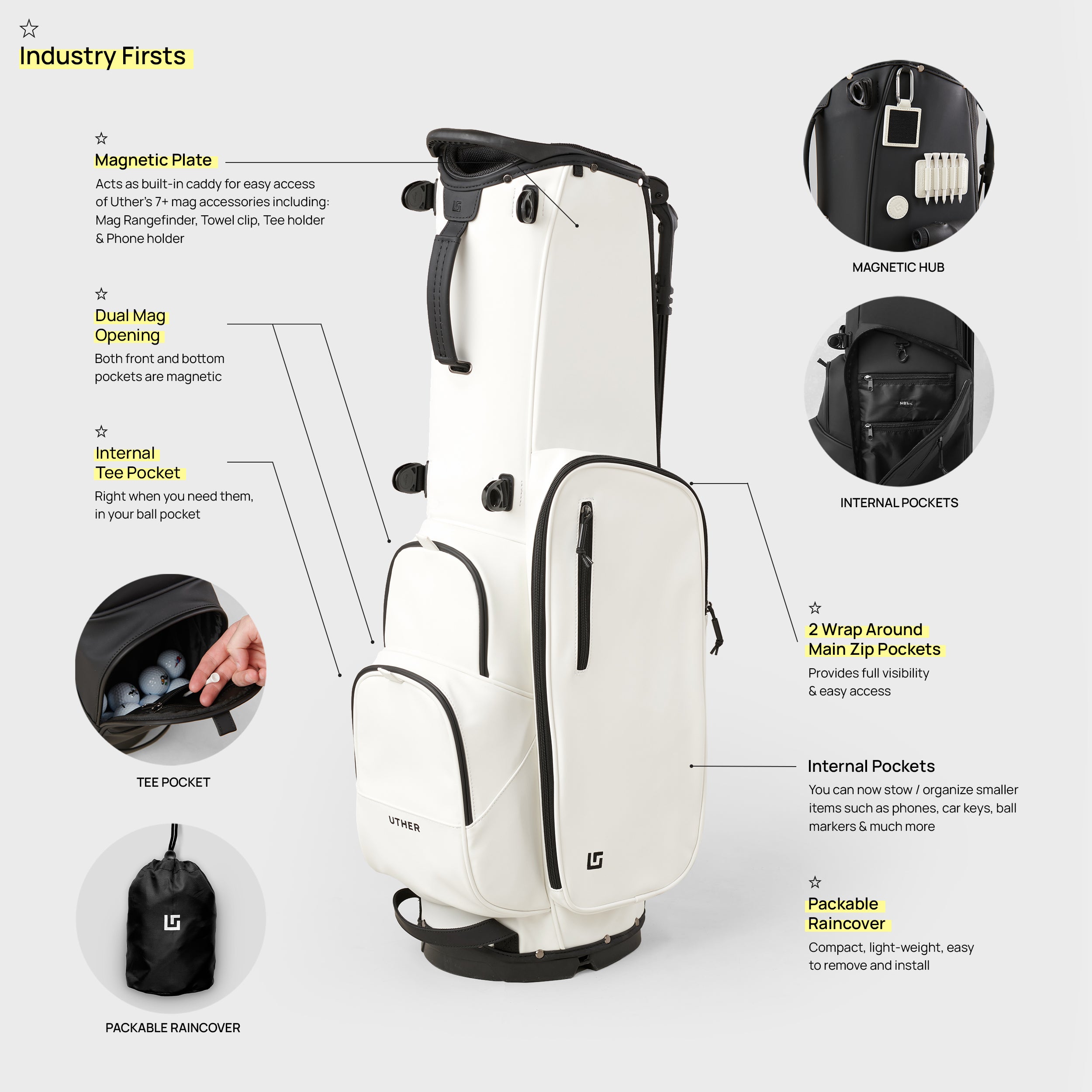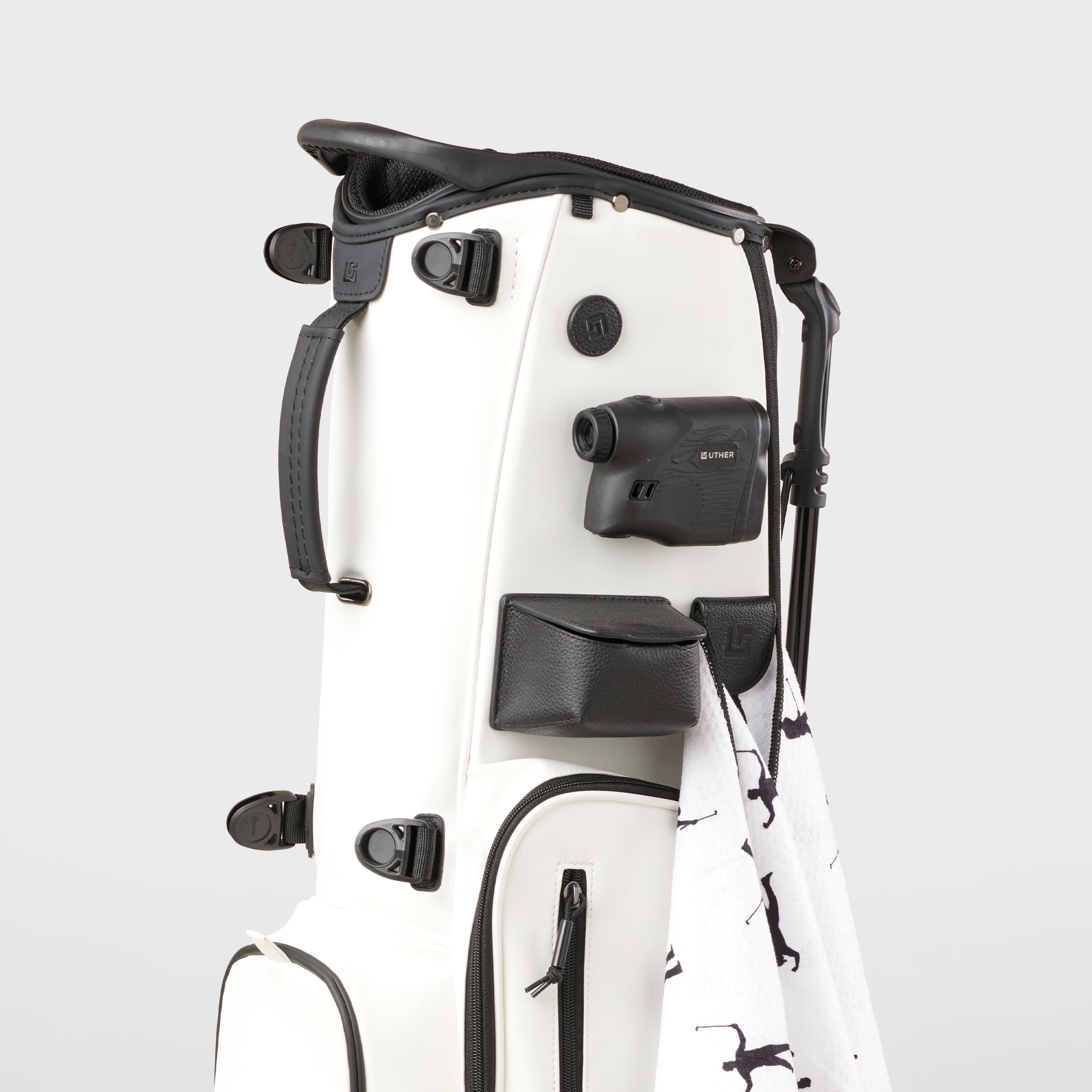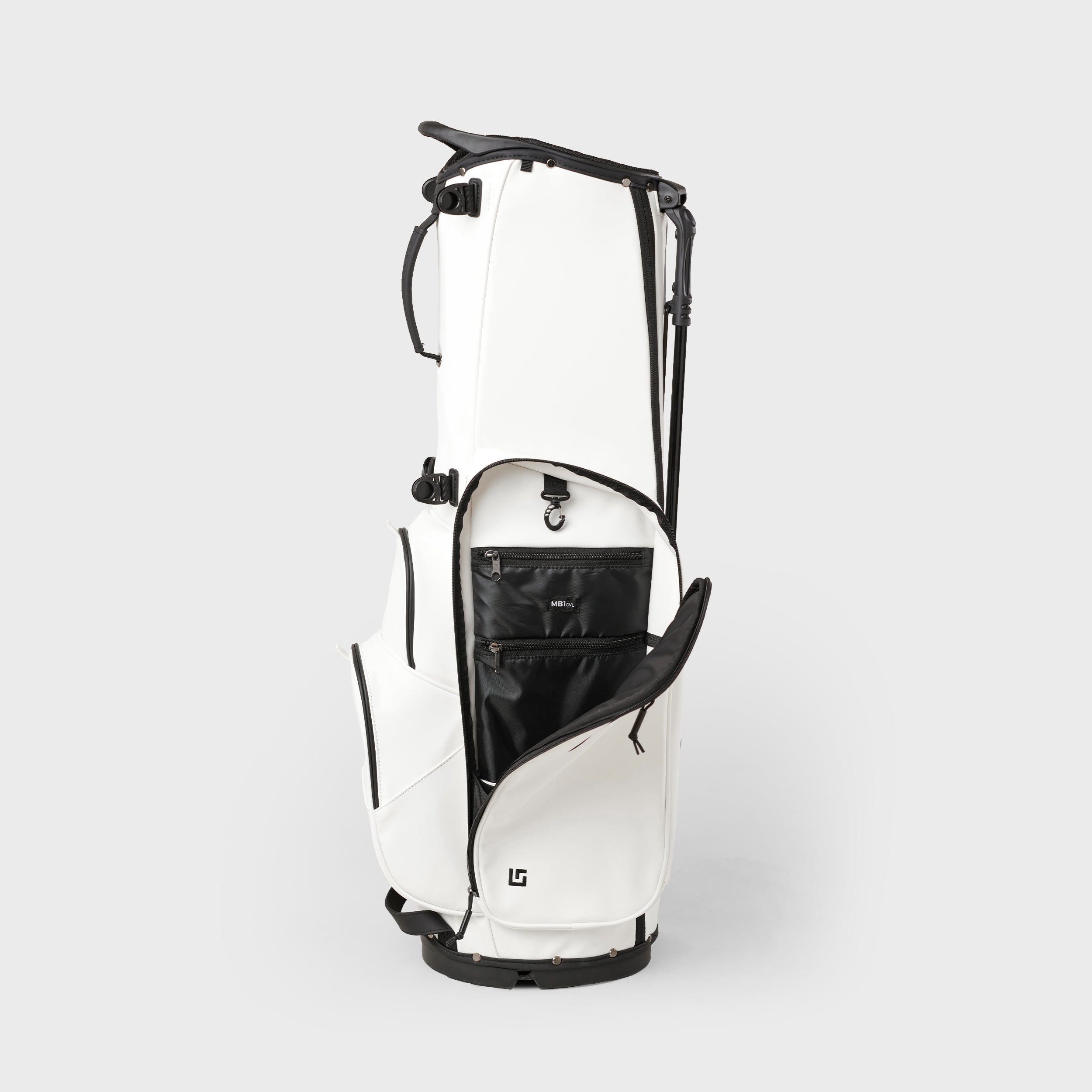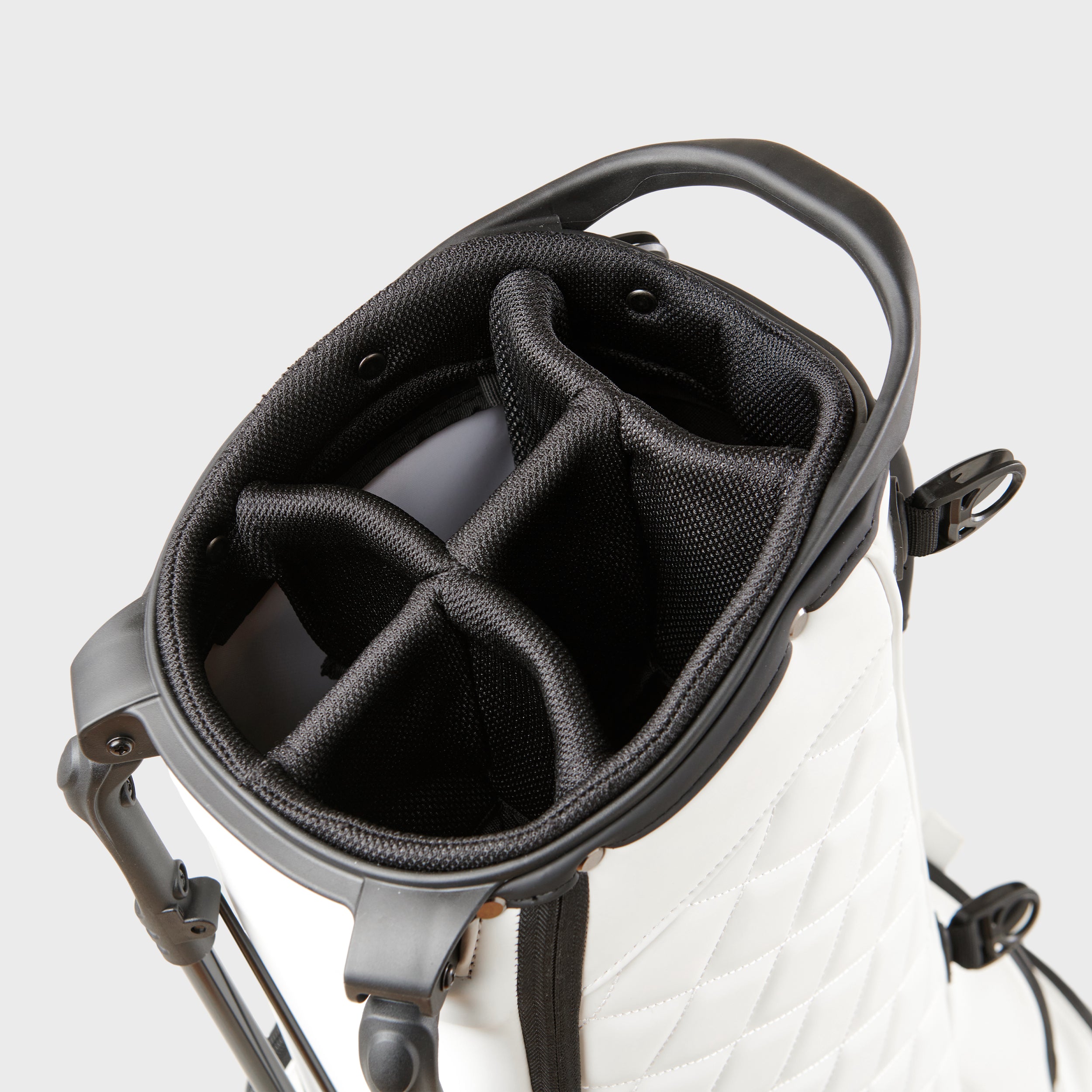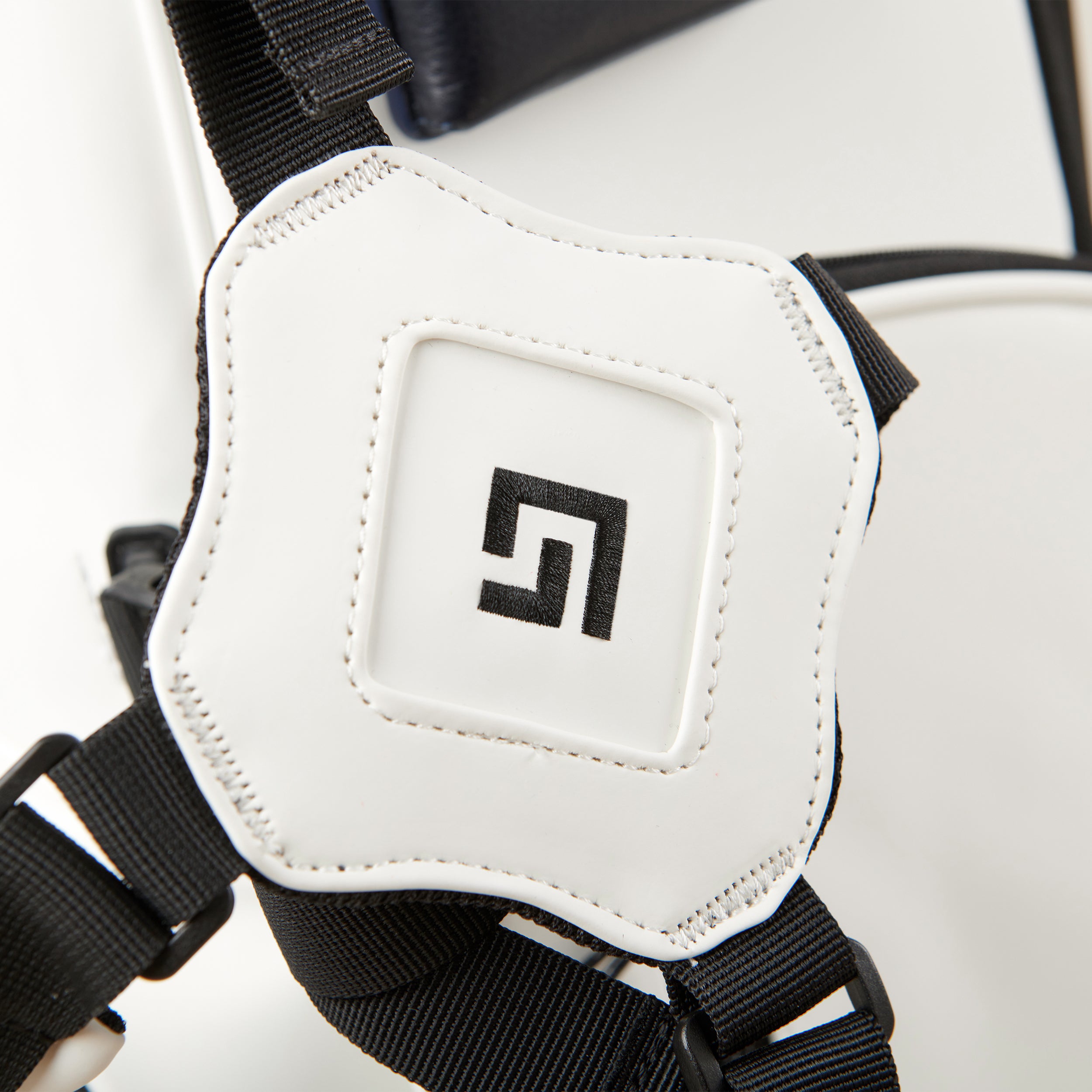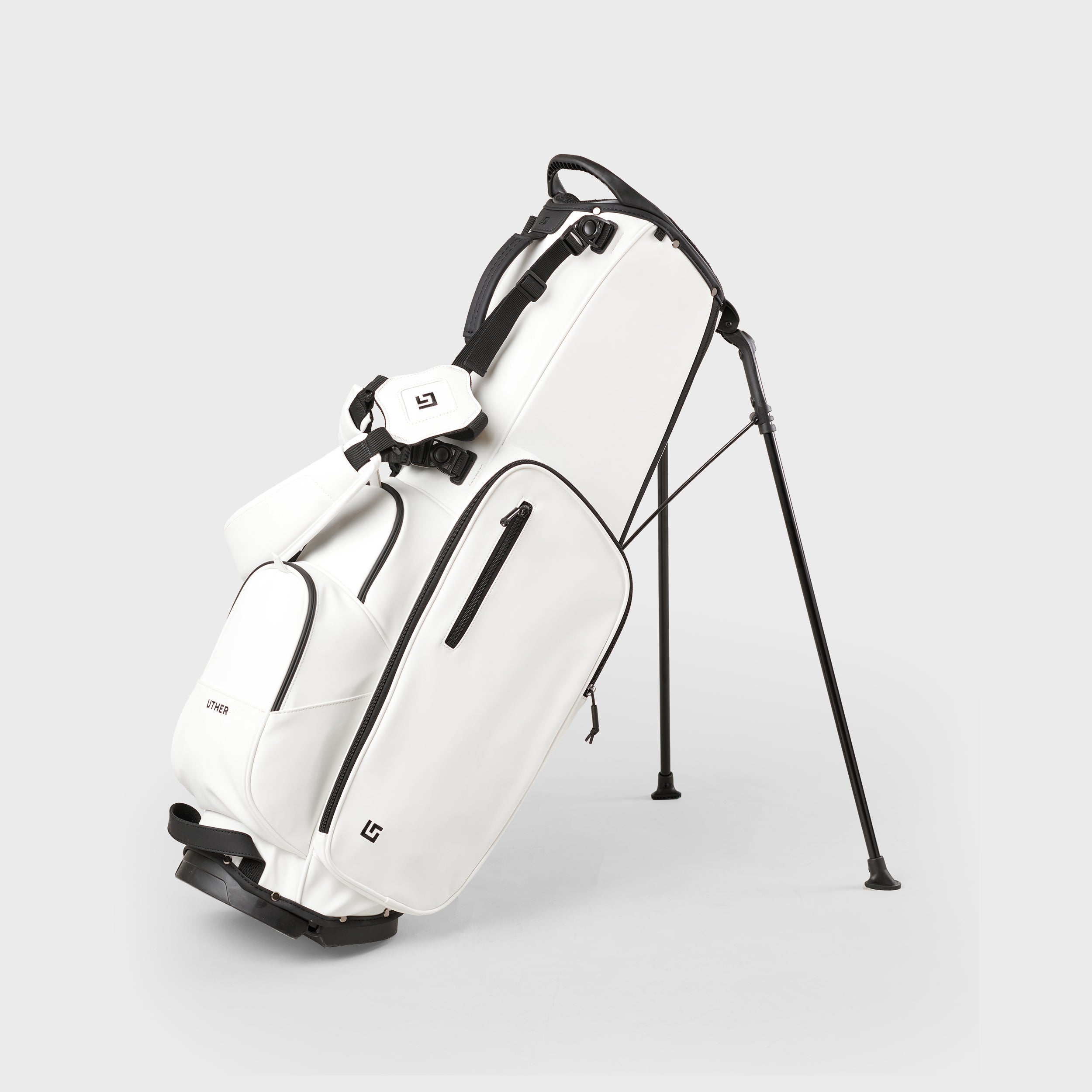 Description
Magnetic Hub
Pockets
Returns / Warranty
Weather resistant vegan leather
Compact rain-hood with a drawstring bag holder
Detachable carry strap
Gunmetal finishes
Discrete towel loop
5 way top
Full length dividers
5.9 lbs with no carry strap, 6.5 lbs with carry strap
Large 11" x 7" surface
Integrates with 7+ Uther magnetic products
Accepts all magnetic products
Many more magnetic accessories to come!
Patent Pending
12 pockets
4 external pockets
2 easy access magnetic pockets
8 internal pockets
3 soft microfiber lined zipper pockets
Uther Glove Holder / water bottle mesh pocket
Insulated cooler pocket
Free returns & exchanges within 90 days of purchasing
Lifetime warranty from defects
Lifetime Warranty
From Defects
Free 90 Day Returns on All Products
Free US Shipping
Over $50
Fast & Reliable
Customer Support!
[MAG BAG]
A New Era of Golf
Seamless ecosystem that provides easy access and the next generation of golf bag design. Every aspect of the bag has been meticulously crafted to offer the ultimate golfing experience.
UTHER HAS BEEN FEATURED IN
Industrial
Strength Hold
Thoroughly tested to withstand rigorous movement, that guarantees your accessories will not fall off!
[MAG ECOSYSTEM]
MAG BAG ACCESSORIES
All accessories are made from 100% AAA cabretta leather. Each Mag accessory is designed to work flawlessly with the Uther MB1 Mag Bag.
3 Years in the Making
We developed over 15 prototypes, ensuring that we delivered nothing but the best golf bag on the market. We hope you enjoy using it as much as we did creating it.

The Uther Team
UTHER IS AVAILABLE IN OVER 1K+ STORES